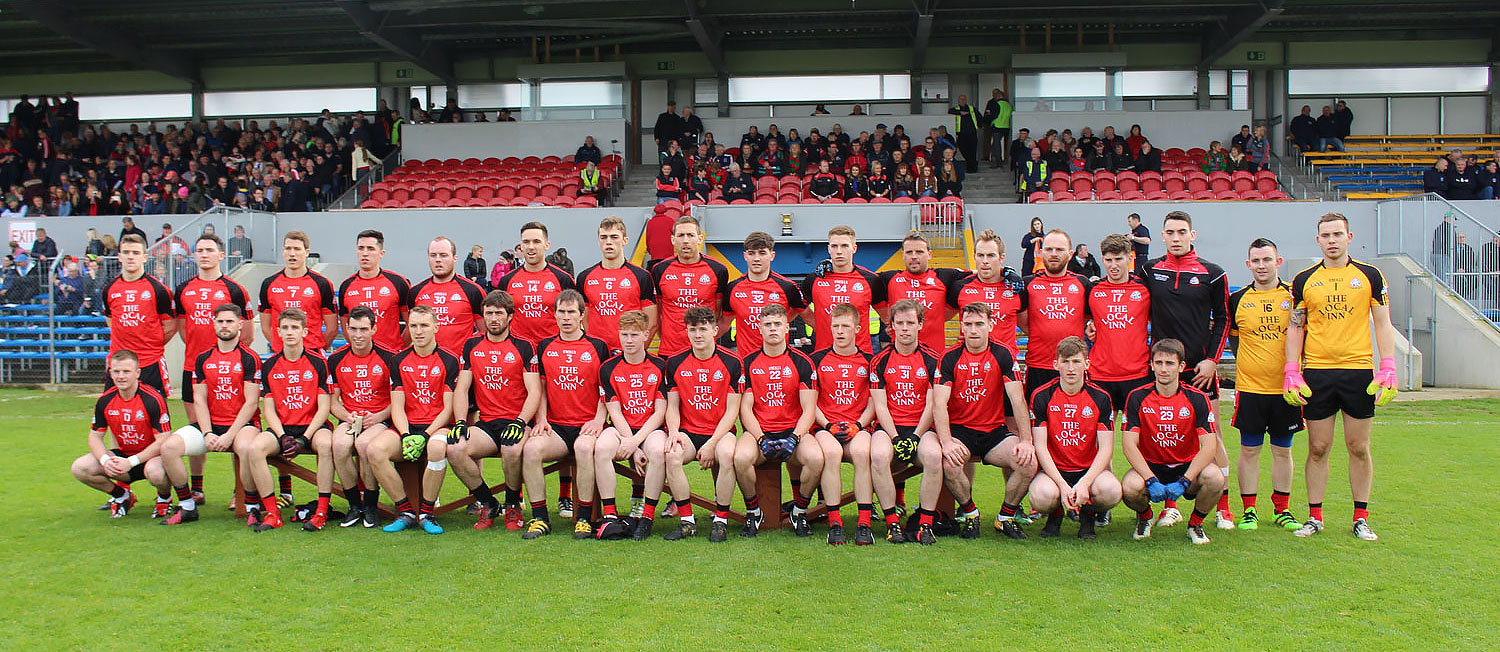 Clondegad Line up prior to the 2017 County final
Senior team
Current Team Management Flan Enright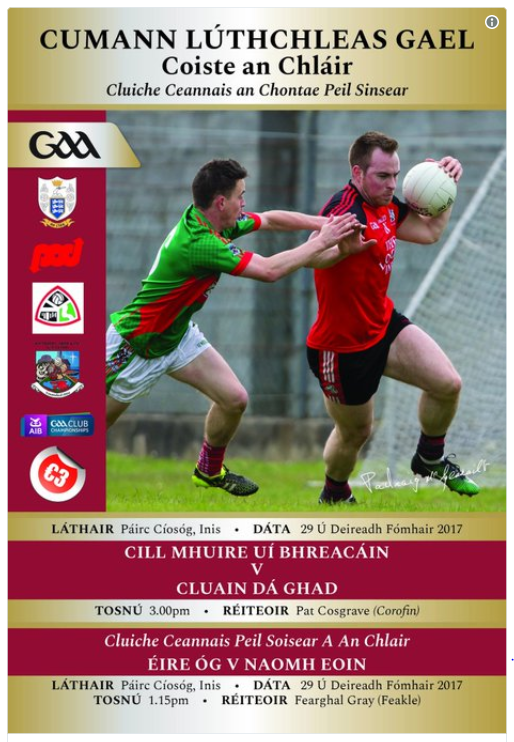 2017 Pre-Match report by John Harrington (Full Report here)
When Seamus O'Reilly answers the phone, he's dropping off his last batch of copies of the freesheet newspaper, the Clare County Express, to a shop in Miltown-Malbay.
Seamus is the one-man band behind the Express, and his deliveries on Thursday took a little longer than they usually would.
That's because he's PRO of the Clondegad GAA club who contest the Clare Football Final on Sunday against Kilmurry-Ibrickane, and at every stop he made a point of dispensing some free advice to the shop-owners he met.
"Put your money on Clondegad!"
They bookies don't agree with Seamus – they've made Clondegad 2-1 outsiders – which is probably because this is the first time Clondegad have ever even made it as far as a County Senior Football Final.
Intermediate County Champions in 2011, they still plied their trade in the back-waters of the Junior 'B' Championship as recently as 20 years ago.
"We won that Junior B County Championship (1997) after a replay against Miltown-Malbay, and of that team, Eoin Griffin is still playing," says O'Reilly.
"Michael Hehir who is the current team manager was a sub. Our two selectors also played on that team - Flan Enright, who still plays Junior, and Kieran Browne. So, four of that team are involved in Sunday's Final."
They've come a long way in 20 years, and they wouldn't have made it this far were it not for a mutually beneficial alliance with their sister-club, Ballyea, who are ten kilometres down the road.
Since the 1960s, the men of Clondegad who fancy a bit of hurling play it with Ballyea, and the men of Ballyea who fancy a bit of football play it with Clondegad.
A good chunk of the Ballyea team that won the Clare Senior Hurling Championship last year hailed from Clondegad, and on Sunday a good chunk of the Clondegad team will be Ballyea men.
"I think there are something like 16 or 17 of next Sunday's panel of 31 who were part of the panel that won the hurling club final last year," says O'Reilly. "There's a huge cross-over, we would be very dependent.
"One time Ballyea were dependent on Clondegad, but now at underage level Clondegad would definitely be more dependent on Ballyea. Without Ballyea we would probably struggle."
2013 Hurler and Young Hurler of the Year, Tony Kelly, was the star man for Ballyea last year as he powered them as far as an All-Ireland Club Hurling Final, and it turns out he's a pretty nifty footballer to.
"Tony Kelly played county minor football at the age of 17," says O'Reilly. "He didn't play the last year of minor football because he told them he couldn't give it the time.
"He's a top-class footballer. He plays wing-forward or corner-forward for us. He's a like greased lightning."
Kelly is an important cog, but the engine of this Clondegad team is Clare midfielder and Ireland International Rules Star, Gary Brennan.
Along with others like Podge McMahon, Pat Coffey, and Francie Neylon, he's part of a golden generation of footballers in the club who contested a Clare Feile Final and went on to eventually win a County U-21 B Championship and the 2011 Clare Intermediate Championship.
"Gary would have only been in the top three or four back then (in the Feile team). He wouldn't have been the best player at that stage," says O'Reilly.
"But Gary would be a lot like Jamesie O'Connor in so far as he's a very focused character with an 'I know what I want' sort of attitude.
"He's very modest, but very driven. He's the main man for us without a doubt, and we're very proud of the fact that he's once again been selected on the Ireland panel for this International Rules."
When O'Reilly compares Clondegad with Kilmurry-Ibrickane man for man, he's convinced they have the talent to beat them.
But he knows too that that the experience and big-match mentality of a Kilmurry-Ibrickane outfit that are reigning champions and have been the dominant force in Clare football for the past 15 years could be a big factor on the day too.
"It's like a fella throwing darts," says O'Reilly. "The professional knows how to throw the darts and the camera doesn't faze him.
"Gary Brennan and Tony Kelly have played in big matches, but this is still a new experience for a lot of our lads.
"I would hope that they wouldn't be over-awed on the day because Kilmurry-Ibrickane are such seasoned campaigners and have been there so often.
"They have replaced Doonbeg as the modern kings of football in Kerry. In the last 20 years they've been dominant in Clare and when they've gone beyond the county they've done us proud.
"They were in an All-Ireland Club Final and themselves and Doonbeg are the only two Clare clubs to have won a Munster Championship. They have a great tradition there.
"On the day, you'd wonder could some of our less experienced lads get spooked. Could the occasion get to them?
"I would hope it doesn't, but that would be my only fear. Because I honestly believe we'll have more in the legs than they will." 
See images of the Senior County Football Final in Cusack park 2017




Look back to the media night held in the Local Inn, Drumquin prior to the County Final

Flags and bunting decorate Ballynacally and Ballyea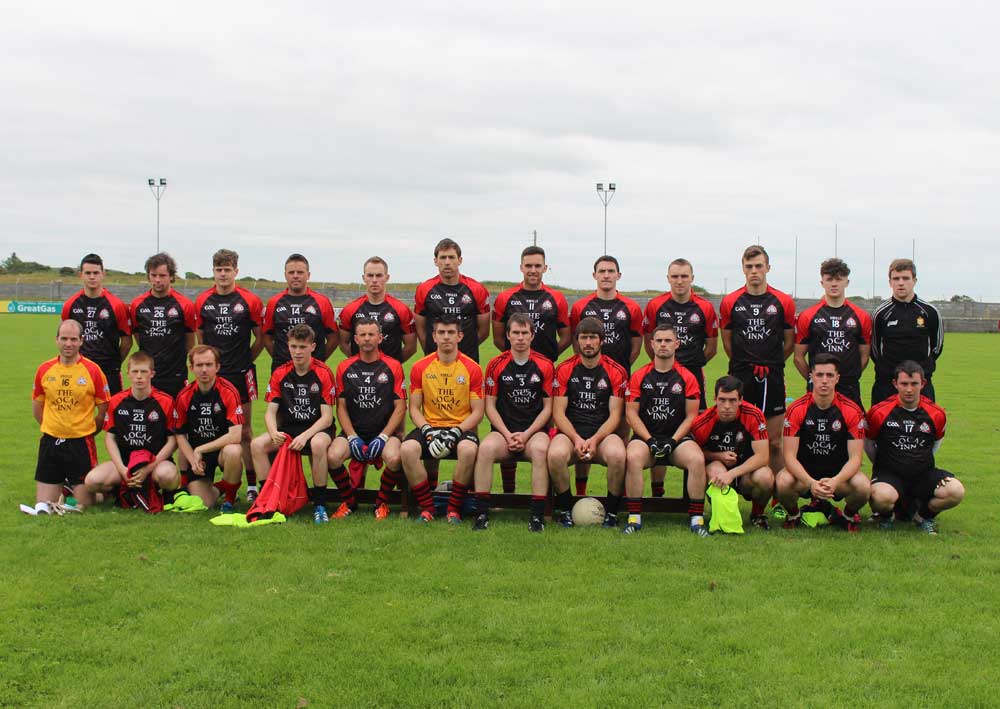 2016 Championship 2nd round v Cooraclare in Miltown
Senior County Champioship Semi-Final V Cooraclare Photos below 2015
Clare Herald report here
See pictures of the match HERE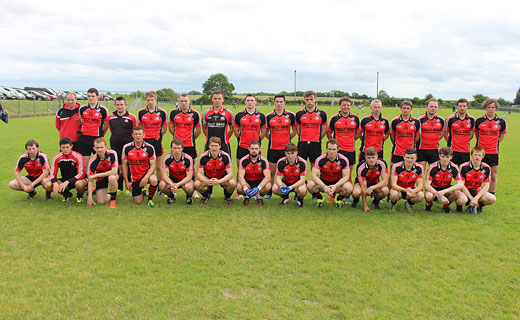 Photo taken before home Cusack cup game in 2015
Slideshow of Game HERE

Seniors play Cratloe in the County Quarter final

Photos Mike McMahon